Welcome
To the home of Inertial Electrostatic Confinement (IEC) at the University of Wisconsin-Madison. We are a research group affiliated with the Fusion Technology Institute in the Department of Engineering Physics. On this page you will find a variety of resources relating to our work with IEC over the last decade.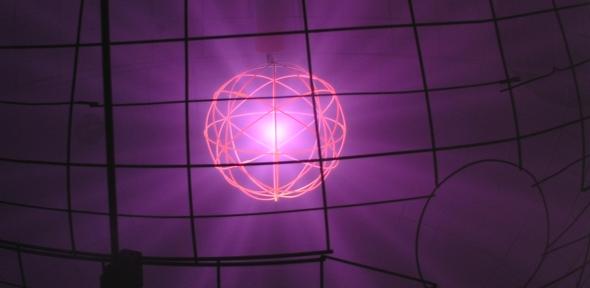 Photograph of Electrostatic Confinement in Action
The purpose of this project is to utilize fusion energy (the energy source of the sun) in a controlled fashion here on Earth. Our efforts are focused on the investigation of advanced fuels and the development of near-term uses for fusion devices. More information is located on our goals page.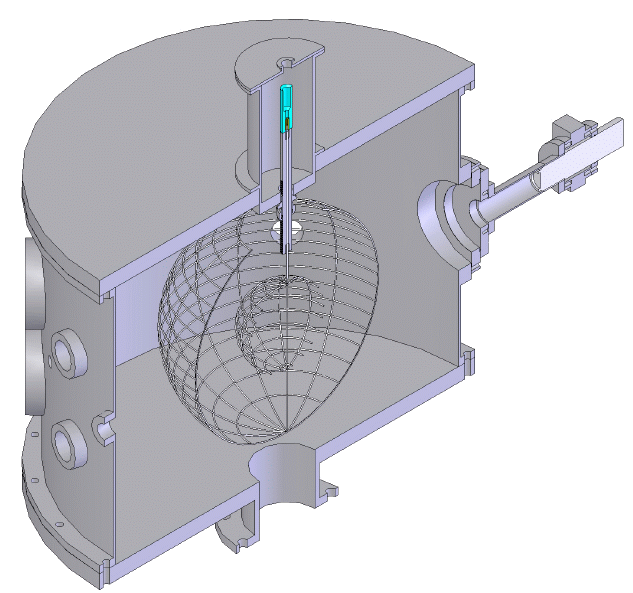 CAD model of the original IEC chamber, named 'Homer'. It has been used for many purposes since the group's beginnings. Solidworks created by Brian Egle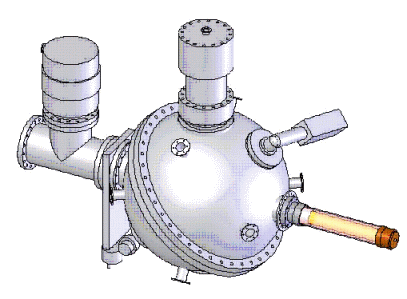 The Helios chamber. It operates in lower pressure regimes than Homer and is equipped with a Helicon Ion Source. Solidworks model created by Greg Piefer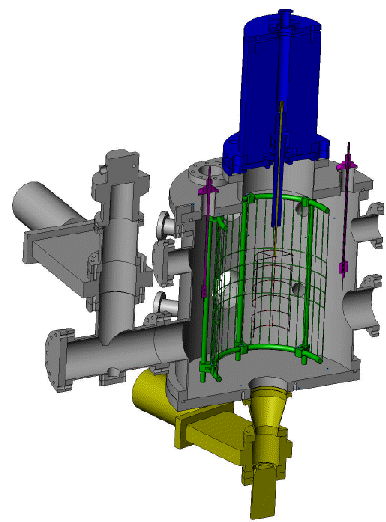 The 3HeCTRE chamber, created to study the cylindrical geometry and to optimize the creation of medical isotopes. Model drawn by Brian Egle
MITE-E is a fusion materials test stand developed by Sam Zenobia and Lauren Garrison.